Job Posting Title Quality Systems Developer - New College Graduate - Colorado
Overview Work and train with the industry's finest professionals Flatiron's New College Graduate Program provides challenging and rewarding work opportunities for new college graduates majoring in Computer Science. As a new college graduate, you will be given the opportunity to apply your academic training and skills in a real-world setting. This is an in-person role based at our Corporate office in Broomfield, Colorado. What you will be doing Work with Third Party Vendors to develop automatic workflows for quality processes Set up and manage quality databases for QMS and Continual Improvement Develop quality applications in SharePoint environment and create reporting functionalities Develop customized codes in Python to pull out information from different databases for analysis of quality data Using AI and Machine Learning algorithms (tools) for word recognition capability Work with Quality Data Analyst to develop cascading and consolidated quality reports for projects, districts, division and corporate Assist the Quality Director in developing an state-of-the-art continual improvement program Assists with protocols, qualifications, and prescribed validation procedures and documentation. Performs system verifications on completed systems to assure correct installation per contract design specifications. Documents, analyzes and reports environmental performance to internal and external clients and regulatory bodies. Supports impact assessments to identify, assess and reduce the organization's environmental risks and financial costs, at the direction of the environmental team and procedures. Maintains knowledge of Company's values and strategic plan. Support published corporate policies. Perform additional assignments per management's direction. What we are looking for Bachelor's degree Computer Science preferred. Experience or training in environmental regulatory and construction industry compliance preferred. Developing understanding of construction quality standards and processes. Strong organization and communication skills. Willingness and ability to learn and grow in environmental monitoring, technical writing and documentation. Why work for us Some of the benefits you may be eligible for as an employee are: Comprehensive compensation package Industry leading 401(k)/RRSP Medical/Extended Health Care, Dental, Vison and/or Provincial Medical Employee Assistance Program We are an EEO/AA/ADA/Veterans employer. Salary Min USD $68,000.00/Yr. Salary Max USD $72,000.00/Yr.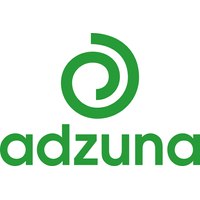 Find Every Job, Everywhere with Adzuna.