Junior Staff Accountant (Recent Grad)
Junior Staff Accountant (Recent Grad) Puttshack Home Office About Puttshack: Puttshack is an upscale, tech-infused mini golf experience that appeals to everyone. More than just indoor mini golf, Puttshack leans on its ground-breaking technology to elevate the game while also serving world-class food and full bar in a cool environment. The Puttshack experience is really all about having fun - and doing something fun - together. Our Purpose : To bring everyone in to play. Our Vision: To be the universal answer to the question 'Where should we get together?' Our Mission: To create lasting memories for people of all generations through a shared, world-class entertainment experience. Our Values: Bring your 'A' game. We strive for excellence in everything we do. Lead the Way Our associates embrace and are inspired by change. Own the Fun We revel in our guests' enjoyment. Care Deeply - We take great care of our guests, our associates and the communities we call home. The Role: Puttshack is seeking a Junior Staff Accountant to join the Finance team in our downtown Home Office location. In this role, you will be a key member of the team, responsible for key accounting functions. The Junior Staff Accountant will maintain various month-end and quarterly tasks. This role will provide crucial reporting to key members. Responsibilities also include performing account reconciliations and involvement of monthly close processes. This is an exciting time for Puttshack and the role as we are growing significantly Location: Home Office, Chicago Reports to: Senior Staff Accountant What you'll do: Prepare and analyze daily revenue journal entries across all open venues. Post and reconcile payments in Netsuite daily. Prepare and analyze journal entries. Ensure credit card transactions are posted timely and follow T&E policy. Maintain and analyze balance sheet reconciliations. Prepare and analyze accruals. Prepare and analyze weekly and monthly accounts payable aging. Perform daily and weekly accounting tasks for timely monthly and year end close. Provide overall support on accounting projects as needed. Provide outside auditors with assistance; gathers necessary account information and documents to perform annual audit. Who you are: Excellent problem-solving skills, with a high level of attention to detail Self-motivated, with the ability to work independently, identify solutions and see projects through to completion Ability to organize, prioritize and coordinate multiple projects Ability to establish and maintain effective working relationships Great oral and written skills A positive attitude and desire to learn Key Skills/Competencies: Bachelor's degree in Accounting, or related field, required CPA eligible preferred Understanding of and the ability to adhere to generally accepted accounting principles What's in it for you: Paid PTO Health insurance: medical, dental, and vision 50% off Food & Beverage Free Mini Golf Paid Parental Leave At the intersection of entertainment and hospitality, Puttshack is committed to equal opportunity and is firmly committed to preventing discrimination and harassment, including sexual misconduct, based on legally protected diversity characteristics (such as race, color, religion, national origin, sex, age, disability, sexual orientation, gender identity or expression, family status, citizenship, genetic information, and veteran status) in its application and hiring processes and in its employment decisions. As an affirmative action employer, Puttshack also takes steps to prevent retaliation and create a respectful, equitable, and inclusive environment for our Associates, Guests, and Vendors.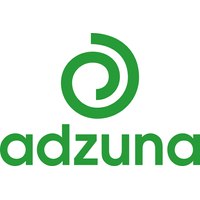 Find Every Job, Everywhere with Adzuna.