Student Tech / Multi Modality / Ultrasound / PRN / Varied
Responsibilities Northwest Texas Healthcare System is a 495 bed system serving the city of Amarillo and the surrounding region. We offer the ideal combination of traditional values and the most advanced technologies in healthcare, plus the conveniences of big city living in a friendly, smaller-town atmosphere. From the beauty of Palo Duro Canyon and great recreational facilities, to our quality educational system, Amarillo is a great place to live and work. A hospital is only as good as its employees. That's why we're looking for professionals who are dedicated and passionate about their work. We're looking for employees who can add to our culture of exemplary patient care and personal excellence. We're looking for exceptional professionals who share our vision and values. Visit us online at: https://www.nwths.com/careers Position: Ultrasound Student Tech Multi modality POSITION SUMMARY: The Ultrasound Student Tech is responsible for the day-to-day operations (patient flow) and efficiency of the ultrasound department. The Ultrasound Student Tech must have knowledge of all areas within the Ultrasound Department. Must utilize the principles of continuous quality improvement in collaboration with other health team members. The Ultrasound Student Tech performs ultrasound examinations according to the currently accepted guidelines of the ACR/AIUM and Northwest Texas Healthcare System. The Student Tech will prepare technical reports, exam rooms, equipment and supplies for procedures. PROVISION OF SERVICES: Performs a variety of Ultrasound procedures. Assist Radiologist and Staff Physicians with test. Demonstrates Ultrasound skills needed for designated ultrasound modality. Demonstrates good patient care. Utilizes the appropriate scanning skills required for the modality he or she is hired. The Ultrasound Student Tech will be working very cohesively with an Ultrasound Tech and will utilize the critiques and guidelines given to him or her from the Technologist for their day to day scanning. . Demonstrates good communication between the student and the Technologist. Will report to Ultrasound Manager. Provides an environment conducive to safety for patients, visitors and employees. The Ultrasound Student Tech will report any risks to patient safety and activate the chain of command when see the need of it. The Ultrasound Student Tech will comply with appropriate and approved standards relating to: patients, infection control, and environmental issues. Benefit Highlights: Challenging and rewarding work environment Competitive Compensation and Generous Paid Time Off Excellent Medical, Dental, Vision and Prescription Drug Plans 401(K) with company match and discounted stock plan SoFi Student Loan Refinancing Program Career development opportunities within UHS and its 300 Subsidiaries Tuition Reimbursement Retention Bonus Program HRSA STAR Loan Repayment site. In exchange for a 6-year commitment, earn up to $250,000 in loan reimbursement One of the nation's largest and most respected providers of hospital and healthcare services, Universal Health Services, Inc. (UHS) has built an impressive record of achievement and performance. Growing steadily since its inception into an esteemed Fortune 500 corporation, annual revenues were $12.6 billion in 2021. During the year, UHS was again recognized as one of the World's Most Admired Companies by Fortune ; and listed in Forbes ranking of America's Largest Public Companies. Headquartered in King of Prussia, PA, UHS has 89,000 employees and continues to grow through its subsidiaries. Operating acute care hospitals, behavioral health facilities, outpatient facilities and ambulatory care access points, an insurance offering, a physician network and various related services located all over the U.S. states, Washington, D.C., Puerto Rico and the United Kingdom. Qualifications EDUCATION, TRAINING, EXPERIENCE AND LICENSES/REGISTRATIONS REQUIRED: Current: CPR certification. Provide Ultrasound School Certificate on graduation, ARRT(S) within 6 months of graduation. Physical and Sensory Requirements: 1. Ability to read and write in English 2. Ability to speak and hear, to allow discussions with employees and peers. 3. Ability to cope with and remain calm under stress 4. Ability to show organization and leadership. 5. Ability to respond to pages 6. Near-Visual acuity and depth perception to examine exposed films for detail 7. Ability to evaluate and interpret information and make independent decisions 8. Bending and lifting (50-75 lbs), grasping, fine hand coordination, pushing and pulling. 9. Electrical and radiant energy hazards are present. 10. Exposure to infectious organisms, agent, and toxic chemicals. On call when applicable per staffing and scheduling needs Disclaimer Northwest Texas Healthcare System, a subsidiary of UHS, is not accepting unsolicited assistance from search firms for this employment opportunity. Please, no phone calls or emails. All resumes submitted by search firms to any employee at UHS via-email, the Internet or in any form and/or method without a valid written search agreement in place for this position will be deemed the sole property of UHS. No fee will be paid in the event the candidate is hired by UHS as a result of the referral or through other means. EEO Statement All UHS subsidiaries are committed to providing an environment of mutual respect where equal employment opportunities are available to all applicants and teammates. UHS subsidiaries are equal opportunity employers and as such, openly support and fully commit to recruitment, selection, placement, promotion and compensation of individuals without regard to race, color, religion, age, sex (including pregnancy, gender identity, and sexual orientation), genetic information, national origin, disability status, protected veteran status or any other characteristic protected by federal, state or local laws. We believe that diversity and inclusion among our teammates is critical to our success. Notice At UHS and all our subsidiaries, our Human Resources departments and recruiters are here to help prospective candidates by matching skillset and experience with the best possible career path at UHS and our subsidiaries. We take pride in creating a highly efficient and best in class candidate experience. During the recruitment process, no recruiter or employee will request financial or personal information (Social Security Number, credit card or bank information, etc.) from you via email. The recruiters will not email you from a public webmail client like Hotmail, Gmail, Yahoo Mail, etc. If you are suspicious of a job posting or job-related email mentioning UHS or its subsidiaries, let us know by contacting us at: https://uhs/alertline.com or 1-800-852-3449.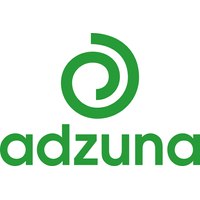 Find Every Job, Everywhere with Adzuna.