Honeywell FM&T/Kansas City National Security Campus - Engineering Recent Grad/Full Time
The future is what you make it. When you join Honeywell, you become a member of our global team of thinkers, innovators, dreamers, and doers who make the things that make the future. That means changing the way we fly, fueling jets in an eco-friendly way, keeping buildings smart and safe and even making it possible to breathe on Mars. Working at Honeywell isn't just about developing cool things. That's why all of our employees enjoy access to dynamic career opportunities across different fields and industries. Are you ready to help us make the future? Honeywell is hiring Recent Grad/Full Time - Engineering (All principles), envision, design and develop products and systems as a highly engaged and integrated engineering team. You will collaborate across Honeywell engineering teams to create solutions and systems that meet the evolving needs of our customers. You will participate in all phases of product development and will be part of a group of hardworking engineers whose expertise ensures the success of engineering projects and programs. Applicants must be US citizens and be able to obtain and maintain a security clearance. This position is located in Kansas City, MO/KS and Albuquerque, NM. YOU MUST HAVE - Bachelor of Science degree in Engineering field (All principles are encouraged to apply) - Must have graduated from an accredited college or university since May 2023, or will graduate by August 2024 - Must have obtained degree within 12 months of the date of hire - FM&T - must be a US Citizen and be able to obtain a Security Clearance WE VALUE - Motivated to drive improvements in a substantial environment - Ability to convey subtle or complex messages clearly, as appropriate for the topic and audience - Team working ability - Individuals who are results-oriented and able to work with little supervision, who consistently take the initiative to get things done, do things before being asked by others or necessary to by events - Ability to easily and effectively balance many priorities and results-oriented demands - Good interpersonal skills verbal and written - Confirmed experience with design tools for the field (Mathcad / Matlab, etc.) - Validated academic excellence (3.0 GPA and higher) HoneywellURNAM Honeywell is an equal opportunity employer. Qualified applicants will be considered without regard to age, race, creed, color, national origin, ancestry, marital status, affectional or sexual orientation, gender identity or expression, disability, nationality, sex, religion, or veteran status.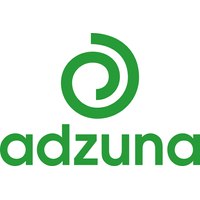 Find Every Job, Everywhere with Adzuna.