Social Enterprise Finance Internship - Development Finance Corporation (formerly Overseas Private Investment Corporation) (Washington, District of Columbia)
SUMMARY: Interns receive exposure to international project finance and work with seasoned financiers in the loan origination process. The loan life cycle includes underwriting, due diligence and Know Your Customer review, an approval process with papers written for the purpose of obtaining approval from Credit Policy, Investment Committee and the Board of Directors (if applicable), loan agreement negotiations and disbursement. After disbursement, a project is transferred to a monitoring group.

QUALIFICATIONS: Applicants must be United States citizens actively enrolled at least part-time in an accredited college or university in a relevant graduate degree program. The ideal candidate should have a graduate level academic concentration in business, international affairs/development, economics, or finance. Previous experience within a financial institution, social enterprise, and/or impact investing is highly desired. Exposure to and experience in excel and financial modeling, as well as excellent research and communication (oral & written) skills required.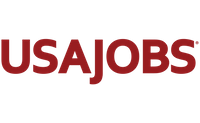 Shape America's Future