Energy & Climate Finance Internship - Development Finance Corporation (formerly Overseas Private Investment Corporation) (Washington, District of Columbia)
SUMMARY: DFC's Chief Climate Officer (CCO) is responsible for establishing and driving DFC's agency-wide climate strategy, working to maintain DFI-leading ambition, building a foundation for innovation, and ensuring that DFC's climate investments serve its broader development and geo-strategic mission. The CCO's team partners with finance officers to build a pipeline of climate-focused transactions, while also working across the agency to apply a climate lens to every transaction.

QUALIFICATIONS: Applicants must be enrolled part-time or full-time in an accredited institution pursuing an advanced degree studying energy, sustainable development, climate change, development policy, or other related subjects. Experience with climate change concepts such as greenhouse gas accounting and management, relevant sectoral regulatory or policy familiarity, or climate risk assessment would be considered an advantage; experience in project finance and familiarity with challenges arising in the context of climate finance is an added bonus. Strong written, research, and oral communication skills are required.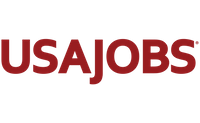 Shape America's Future