Program Analyst (Cyber Operations) - Air Combat Command (Multiple Locations)
SUMMARY: Click on "Learn more about this agency" button below for IMPORTANT additional information. The primary purpose of this position is to perform a variety of duties in the analysis and evaluation of cyber operations, and to complete developmental assignments and training outlined in the formal training and development plan.

QUALIFICATIONS: The PALACE Acquire Program offers you a permanent position upon completion of your formal training plan. As a PALACE Acquire Intern you will experience both personal and professional growth while dealing effectively and ethically with change, complexity, and problem solving. The program offers a 2 or 3 year formal training plan with eligibility for yearly salary increases. Promotions and salary increases are based upon your successful performance and supervisory approval. This is your opportunity to begin a successful civilian career with the United States Air Force. To qualify for a GS-09: Master's or equivalent graduate degree, or 2 full years of progressively higher level graduate education leading to such a degree, or LL.B or J.D., if related. ***PLEASE NOTE***The Operations career field team reserves the ability to incentivize hiring at the GS-09 level for a Cyber Operations applicant with a M.S. degree and an active/current personnel security clearance. Qualified candidates will be considered in accordance with the Office of Personnel Management Pathways Guidelines . You can also visit: http://www.opm.gov/qualifications/standards/index-Standards.asp for additional qualification standards. FEDERAL TIME-IN-GRADE (TIG) Requirement for General Schedule (GS) Positions: Applicants must have served at least 52 weeks at the GS-05, or GS-07 or higher grade (or equivalent in an alternate pay system) within the Federal Civil Service to be considered for referral. The purpose of TIG restrictions is to prevent excessively rapid promotions in competitive service GS positions and to protect competitive principles. Once the application and selection process is complete, a review of your application will be made to ensure you meet the applicable OPM qualification requirements. To determine if you are qualified for this job, a review of your resume and supporting documentation will be made. Applicants who fail to provide the necessary documentation to support their educational grade point average/master's degree requirements, qualifying experience or veterans' preference claim will be determined incomplete, ineligible or not identified as claiming veterans' preference. Please follow all instructions carefully. Errors or omissions may affect your consideration in the referral and selection process. KNOWLEDGE, SKILLS AND ABILITIES (KSAs): Your qualifications will be evaluated on the basis of your level of knowledge, skills, abilities and/or competencies in the following areas: Knowledge of the principles, concepts, and theories of Cyber Operations, and the standard practices, methods,and tactics, techniques, procedures of the occupation sufficient to perform difficult, but well-precedented assignments. Knowledge of analysis, evaluation, fact-finding, and investigative techniques in order to gather data, identify significant factors, and recommend a solution from a number of possible alternatives. Knowledge of the substantive nature of agency programs and activities to perform studies and prepare reports, briefings, documentation, and correspondence to communicate factual and procedural information clearly. Skill in analyzing and applying the principles, concepts, and practices of the occupation sufficient to perform difficult, but common assignments. Ability to communicate clearly, concisely, and with technical accuracy, both orally and in writing, as well as work in a professional manner with peers and management. Ability to learn and apply analytical fact-finding and investigative techniques to accomplish work in the subject matter field. PART-TIME OR UNPAID EXPERIENCE: Credit will be given for appropriate unpaid and or part-time work. You must clearly identify the duties and responsibilities in each position held and the total number of hours per week. VOLUNTEER WORK EXPERIENCE: Refers to paid and unpaid experience, including volunteer work done through National Service Programs (i.e., Peace Corps, AmeriCorps) and other organizations (e.g., professional; philanthropic; religious; spiritual; community; student and social). Volunteer work helps build critical competencies, knowledge and skills that can provide valuable training and experience that translates directly to paid employment. You will receive credit for all qualifying experience, including volunteer experience.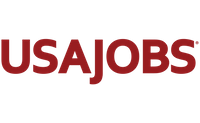 Shape America's Future