Information Technology Specialist - Air Force Civilian Career Training (Multiple Locations)
SUMMARY: Click on "Learn more about this agency" button below for IMPORTANT additional information. The primary purpose of this position is: This is a formal Air Force civilian training position, established under the PALACE Acquire (PAQ) program. As such, it is centrally managed and funded by the Air Force Personnel Center, Force Renewal and Development Directorate and administered by the Communications and Information Career Field Team, HQ AFPC/DP2Z, JBSA-Randolph TX 78150-4530.

QUALIFICATIONS: In order to qualify, you must meet the specialized experience requirements described in the Office of Personnel Management (OPM) Qualification Standards for General Schedule Positions, Professional & Scientific Positions BASIC REQUIREMENTS: A Bachelor's degree in operations research; or at least 24 semester hours in a combination of operations research, mathematics, probability, statistics, mathematical logic, science, or subject-matter courses requiring substantial competence in college-level mathematics or statistics. At least 3 of the 24 semester hours must have been in calculus. In addition to meeting the basic entry qualification requirements, applicants must have specialized experience and/or directly related education. All educational requirements must be met not later than 31 Aug 2023. You may qualify if you meet one of the following: 1. GS-9: You must have completed 2 years of progressively higher level graduate education leading to a master's degree or master's or equivalent graduate degree or one year of specialized experience equivalent to at least a GS-07 at the graduate level in one of the following: a) Class Standing - upper third of the graduating class based on completed courses in the college, university, or major subdivision; b) Grade Point Average - 2.95 or higher out of a possible 4.0 as recorded on your official transcript or as computed based on 4 years of education or as computed based on courses completed during the final 2 years of curriculum; OR 3.45 or higher out of a possible 4.0 based on the average of the required courses completed in your major field or the required courses in your major field completed during the final 2 years of your curriculum. If more than 10 percent of total undergraduate credit hours are non-graded, i.e. pass/fail, CLEP, CCAF, DANTES, military credit, etc. you cannot qualify based on GPA; c) Election to membership in a national scholastic honor society (note: freshman honor society cannot be used to meet the requirements of this position). (If qualifying based on class standing or honor society membership, provide appropriate documentation). OR OR Have one full year (18 semester hours or the equivalent) of graduate level study, or possess a master's or higher degree, e.g., LL.B., J.D., LL.M., Ph.D., in a field that provided the knowledge, skills, and abilities to do the work of this position. Such fields include business administration, industrial management, industrial engineering, industrial psychology, public administration, political science, or government.(Submit copy of transcripts).OR OR Have a combination of graduate education as described above and the type of specialized experience as described above, which when combined would equate to 100%. (To compute, first determine your total qualifying graduate level education as a percentage of the graduate education required; then determine your total qualifying experience as a percentage of experience described above; add the two percentages. The total percentage must equal to at least 100%.) (Submit a copy of your transcript.) KNOWLEDGE, SKILLS AND ABILITIES (KSAs): Your qualifications will be will be acquired and attained throughout the developmental program. Professional knowledge of basic principles, concepts, and practices of operations research analysis to apply scientific methods and techniques to analyze systems, processes, and/or operational problems and procedures. Knowledge of mathematics and analysis to perform minor phases of a larger assignment and prepare reports, documentation, and correspondence to communicate factual and procedural information clearly. Skill in applying basic principles, concepts, and practices of the occupation sufficient to perform routine to difficult but well precedented assignments in operations research analysis. Ability to analyze, interpret, and apply operations research rules and procedures in a variety of situations and recommend solutions to senior analysts. Ability to analyze problems to identify significant factors, gather pertinent data, and recognize solutions. Ability to plan and organize work, and confer with co-workers effectively. PART-TIME OR UNPAID EXPERIENCE: Credit will be given for appropriate unpaid and or part-time work. You must clearly identify the duties and responsibilities in each position held and the total number of hours per week. VOLUNTEER WORK EXPERIENCE: Refers to paid and unpaid experience, including volunteer work done through National Service Programs (i.e., Peace Corps, AmeriCorps) and other organizations (e.g., professional; philanthropic; religious; spiritual; community; student and social). Volunteer work helps build critical competencies, knowledge and skills that can provide valuable training and experience that translates directly to paid employment. You will receive credit for all qualifying experience, including volunteer experience.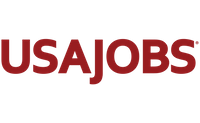 Shape America's Future