Dentist (Open Continuous) - Indian Health Service (Multiple Locations)
SUMMARY: The Dentist positions are located at one of the Indian hospitals, clinics, or health centers in the Oklahoma City Area. The purpose of this position is to provide basic and advanced dental health services to the designated population in accordance with Indian Health Service policies. The incumbent will be supervised by the Service Unit Dental Chief. For Program Information: Contact Dr. Bob Smith, Area Dental Officer at (405) 951-3735, or email bob.smith@ihs.gov

QUALIFICATIONS: To qualify for this position, your resume must state sufficient experience and/or education, to perform the duties of the specific position for which you are applying. Experience refers to paid and unpaid experience, including volunteer work done through National Service programs (e.g., Peace Corps, AmeriCorps) and other organizations (e.g., professional; philanthropic; religious; spiritual; community; social). You will receive credit for all qualifying experience, including volunteer and part time experience. You must clearly identify the duties and responsibilities in each position held and the total number of hours per week. **This position has a positive education requirement, therefore, you MUST submit a copy of your transcripts, OR list your education history including the type of degree(s) and major of study, and completion or anticipated completion (month and year) on your resume. Official transcripts are required after tentative selection and prior to issuing an official job offer.** Degree and License Waiting Period for Impending Graduates: The Hiring Manager/Selecting Official may elect to utilize an available flexibility wherein applicants who are currently enrolled and expected to complete the required education and obtain the required licensure/certification/registration with 9 month(s) of applying, may be deemed tentatively qualified. Applicants who have not completed their education requirements (but who are within the established timeframe for qualifying) must submit: Documentation from the educational institution's registrar, dean or other appropriate official that attests to the applicable timeframe for completion of the professional program/coursework, AND A copy of the most recent unofficial transcript. BASIC REQUIREMENT(S): Applicants who meet the basic requirements (listed below) qualify for the GS-11 grade level. Education: Applicants must have a Doctor of Dental Medicine (DMD) or Doctor of Dental Surgery (DDS) degree from a school approved by the American Dental Association (ADA) and the Commission on Dental Accreditation (CODA) or an accrediting body recognized by the U.S. Department of Education at the time the degree was obtained. Licensure: Applicants must have passed the National Board Dental Examinations (NBDE) which are developed and administered by the Joint Commission on National Dental Examinations (JCNDE) and possess a current, full, and unrestricted license to practice dentistry in a State, the District of Columbia, the Commonwealth of Puerto Rico, or a territory of the United States. (You MUST list your Dentistry license number on your resume, along with the expiration date, OR submit a copy of your Dentistry license that includes expiration date. New graduates must submit verification of licensure prior to encumbering a position with IHS.) In addition to the Basic Requirements, you must also meet the Minimum Qualifications stated below. MINIMUM QUALIFICATIONS: GS-12: Applicants must have completed a 2-year residency program in dentistry, oral health, craniofacial sciences, or a related medical science; OR your resume must demonstrate at least 2 years of equivalent experience, equivalent to at least the next lower grade level in the Federal service (obtained in either the private or public sector), and/or training. Qualifying experience involves the evaluation, prevention, diagnosis, and treatment of diseases, injuries, and disorders of the oral cavity and maxillofacial area. Examples of dentistry experience at this level includes: making radiographic examinations of oral cavity, diagnosing pathological or irregular conditions, administering local anesthesia, performing simple and complex restoration of cavities, and performing single and relatively uncomplicated multiple extractions of teeth. Medical Requirement Applicants must be able to distinguish shades of color. Time In Grade Federal employees in the competitive service are also subject to the Time-In-Grade Requirements: Merit Promotion (status) candidates must have completed one year of service at the next lower grade level. Time-In-Grade provisions do not apply under the Excepted Service Examining Plan (ESEP).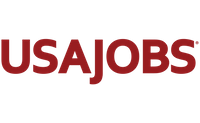 Shape America's Future