Office of Equity and Investment Funds Internship - Development Finance Corporation (formerly Overseas Private Investment Corporation) (Washington, District of Columbia)
SUMMARY: Unpaid internships with DFC are offered year round in Washington, D.C., and can last from 12 weeks to 12 months. Duties vary based on the department and/or office in which the intern is placed. DFC's Internship Program offers valuable experience that contributes to educational and professional growth, and may be applied in any future employment endeavor, including federal, state and local governments or in the private sector.

QUALIFICATIONS: Applicants must be U.S. citizens enrolled at least part-time in an accredited institution of higher education pursuing a degree (minimum of 60 credit hours) in Business, Economics and Finance, or be enrolled in an MBA program. Previous experience in investment banking, private equity, accounting, or finance with exposure in financial modeling, research and communication skills is highly desired. Successful completion of a background investigation is also required.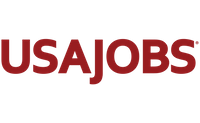 Shape America's Future