Medical Support Assistant (Pharmacy) - Indian Health Service (Cass Lake, Minnesota)
SUMMARY: This position is located in the Pharmacy Department of the Cass Lake Indian Health Service (CLIHS) located in Cass Lake, Minnesota in the Bemidji Area. The purpose of this position is to serve as the principal customer service support for the Pharmacy Department, to free for direct patient care responsibilities.

QUALIFICATIONS: To qualify for this position, your resume must state sufficient experience and/or education, to perform the duties of the specific position for which you are applying. Experience refers to paid and unpaid experience, including volunteer work done through National Service programs (e.g., Peace Corps, AmeriCorps) and other organizations (e.g., professional; philanthropic; religious; spiritual; community; social). You will receive credit for all qualifying experience, including volunteer and part time experience. You must clearly identify the duties and responsibilities in each position held and the total number of hours per week. MINIMUM QUALIFICATIONS: 1 Year of General Experience OR 2 Years of Education above the High School Level. General Experience is defined as progressively responsible clerical, office, or other work that indicates ability to acquire the particular knowledge and skills needed to perform the duties of the position to be filled. You must meet all qualification requirements within 30 days of the closing date of the announcement.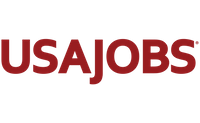 Shape America's Future