Student Volunteer - Government Accountability Office (Washington, District of Columbia)
SUMMARY: The U.S. Government Accountability Office (GAO) is an independent, nonpartisan agency that works for Congress. We accomplish our mission by providing objective and reliable information and analysis to the Congress, to federal agencies, and to the public, and recommending improvements, when appropriate, on a wide variety of issues to make government work better. This vacancy is for Student Volunteer Internship for Spring 2023, Summer 2023 and Fall 2023.

QUALIFICATIONS: In addition to the Key Requirements listed in this vacancy announcement, the Student Volunteer must also posses the following qualities: Ability to work well in a team environment Ability to communicate orally and in writing to a variety of audiences Excellent interpersonal skills Ability to organize a variety of assignments simultaneously to meet deadlines. A working knowledge of computer applications such as Microsoft: Word, Excel, Power Point and Outlook. Note: If at any point during the internship (and for any reason) your status as a student changes to that of a non-student, your internship will be terminated.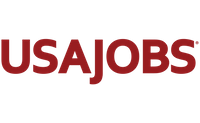 Shape America's Future