Contact Representative (Customer Service Representative) (Recent Graduates) - Social Security Administration (Auburn, Washington)
SUMMARY: This position is located in the Auburn Teleservice Center at 1901 C Street SW, Auburn WA. NOTE: This position is being filled on a full-time, permanent basis. Additional selections may be made for this vacancy six months from the closing date of this announcement. This is a career-ladder position leading to the GS-8 grade level.

QUALIFICATIONS: To be considered for selection, you must be eligible for the Recent Graduate Program AND meet the qualifications specified for the posted position(s). Recent Graduate Program Eligibility To qualify for appointment to the Recent Graduates Program, you must have completed all requirements of an academic course of study leading to an associate's, bachelor's, master's, professional, doctorate, vocational, or technical degree or qualifying certificate program from an accredited educational institution. Your graduation (degree conferred) date must be within the 2 years preceding your application to this announcement. Note: See Required Documents section to ensure you provide the correct documentation to prove your Recent Graduates Program eligibility. The transcript(s) or official letter from the registrar's office MUST include either the date your degree or certificate was conferred OR the anticipated date the degree or certificate is scheduled to be conferred. Applications will not be considered without this documentation. NOTE: Copies of degrees, certificates, and diplomas are not considered acceptable documents to determine Recent Graduate Program eligibility. Preference-eligible veterans who, due to military service obligations, were precluded from applying to the Program during any portion of the 2-year eligibility period are entitled to a full 2-year period of eligibility upon release or discharge from active duty. In no event, however, may the eligibility period extend beyond 6 years from the date on which the preference eligible veteran completed the requirements of an academic course of study, when a qualifying degree or certificate was conferred. Note: See Required Documents section to ensure you provide the correct documentation to prove your Recent Graduates Program and preference eligibility. Qualifications You must also meet the below qualifications for the posted position(s) by the closing date of this announcement, 06/30/2023. If you are using experience to qualify, you must have: GS-4: 52 weeks of full-time general experience performing progressively responsible clerical, office, or other work that indicates ability to acquire competencies needed to perform the duties of the position. GS-5: One (1) year of specialized experience at the GS-4 level equivalent to the GS-4 level in the Federal Service. Examples of specialized experience include: (1) Working with legal or medical records, documents or benefit/financial accounts which involve applying laws, rules or regulations and written established guidelines and procedures (e.g., basic accounting, accounts payable/receivable); OR (2) Experience conducting face to face and/or telephone interviews to obtain/provide information to resolve problems (e.g., collection agency, telemarketing, customer service, sales, etc.). Note: Part-time work is prorated in crediting experience (e.g., if you work 20 hours per week for a 12-month period), you will be credited with 6 months of experience. COMPETENCY ASSESSMENT INTERVIEW PROCESS (CAIP) INTERVIEW - Applicants will be required to participate in a panel interview (after basic eligibility determination) to demonstrate an aptitude for meeting and dealing with the public. Applicants must pass this interview process in order to be found fully qualified for this position and receive further consideration for selection. This interview will cover typical situations, which might be encountered on the job, in person or over the telephone. Applicants must demonstrate qualities such as clarity of speech, ability to listen, ability to establish confidence and put others at ease and the ability to organize and express thoughts clearly. If you do not pass the CAIP interview, you will not qualify for the job. Panel interviews may be conducted via video conferencing software, if technically feasible. NOTE: Previous Meet and Deal results are not valid for this vacancy announcement; you will be required to complete the CAIP assessment.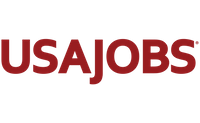 Shape America's Future