Student Nurse Technician - Valor - Veterans Health Administration (Alexandria, Louisiana)
SUMMARY: The VA Student Trainee Experience Program (VA-STEP) is now available for junior nursing students in a Bachelor of Nursing academic program. The VA- Step student's level of practice will be dependent upon clinical skills certified by the School of Nursing. Assignment will be progressive, based on verification of completed clinical skills within the nursing program and/or the clinical experience at the Alexandria VA Medical Center.

QUALIFICATIONS: Applicants pending the completion of educational or certification/licensure requirements may be referred and tentatively selected but may not be hired until all requirements are met. Basic Requirements: United States Citizenship: Non-citizens may only be appointed when it is not possible to recruit qualified citizens in accordance with VA Policy. English Language Proficiency. In accordance with 38 U.S.C. 7402(d), no person shall serve in direct patient care positions unless they are proficient in basic written and spoken English. Currently attending a college or university and be in a baccalaureate program approved by the appropriate Regional-accrediting agency and accredited by one of the following accrediting bodies at the time the program was completed by the applicant: The Accreditation Commission for Education in Nursing (ACEN) or The Commission on Collegiate Nursing Education (CCNE). Have a minimum cumulative grade point average (CGPA) of 3.0 on a 4.0 scale. The CGPA must be computed on post-secondary academic work taken within the past 3 years, or; Based on academic work accepted for credit towards the clinical laboratory science degree. While a student may have a grade of "C" in a specialty course, the cumulative GPA for their specialty courses may not be less than a 3.0. Only data on official transcripts should be used for determining grade qualifications. Be able to complete a minimum of 400 hours as a VALOR student in a VA facility. Not be under a service obligation to any Federal, state, or private institution, or be a recipient of any Federal scholarship that incurs a service obligation to another organization. Physical Requirements: This position requires visual acuity, keen hearing, clear distinctive speech, and manual dexterity. This position requires potentially long periods of continued walking, standing, kneeling, sitting, bending, pulling, and pushing. Transferring patients and objects may be required. The incumbent may be exposed to infected patients and contaminated materials and may be required to don protective clothing in isolation situations or operative/invasive procedures. The incumbent may occasionally be exposed to patients who are combative secondary to delirium, dementia, or psychiatric disorders. The incumbent must be a mature, flexible, sensible individual capable of working effectively in stressful situations, able to shift priorities based on patient needs.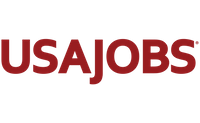 Shape America's Future